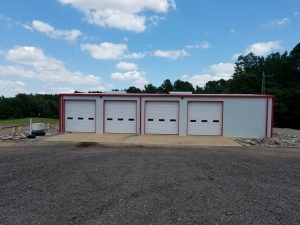 Worship centers, municipal buildings, and community centers, Hendrix and Arp knows your community is precious. We bring the same care we have for our own community to you. Our consultants take into account public building needs and help create floor plans that make it easy to navigate the building but also allow for large open public gathering places.
Public buildings—such as schools, churches, fire departments, etc.—should feel welcoming, comfortable, and support local engagement within your community. We also understand the visual importance of aesthetic.
Prefabricated metal building systems are easy to erect in a timely fashion, and come with endless design options. Stucco, siding, wood, brickwork or slate, our finishing options create a high-end appearance that your community will be proud to boast as their own, for years to come.
We are Experts in Community Buildings
Community development does not happen overnight. It takes careful strategy and planning. Enhancing your community is affordable, fast, and seamless when you work with our experienced team.
Animal Kennels
Church & Religious Centers
Civic or Community Centers
EMS
Fire Stations
Municipal (City Government Buildings)
Pavilion Structures
School
Shelters
Sports Facilities
Storage Facilities
Ready to take the Next Step?
Speak with an expert building consultant today to get a great price for your custom-built residential metal or steel building.